Read Time:
5 Minute, 11 Second
Are you planning to apply for an Australian visa? Then, you may think to take help from any immigration lawyer or migration agent from Australia. People sometimes get confused thinking about whom to take help from. In this article, along explaining the difference between the two, we discuss all the other details about the immigration lawyers that you may find helpful.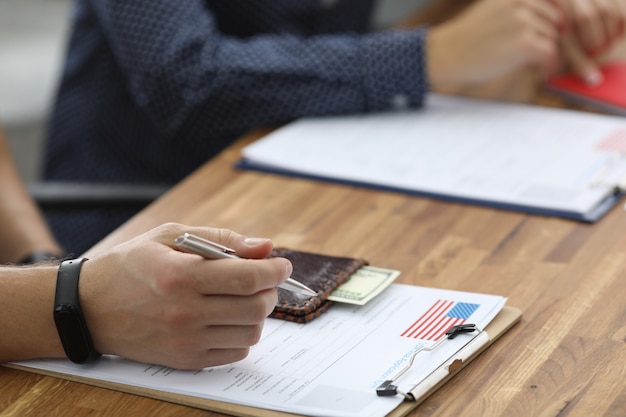 Who Is An Immigration Lawyer?
A legal practitioner can give advice on different areas of law, not restricted to immigration. While an immigration lawyer is a lawyer who is a specialist in immigration law and works only in this department. So, the lawyer who works in other legal areas and whose work is not specifically associated with immigration legal service is usually called a general practitioner or a legal practitioner of any other specialization, but not an immigration lawyer.
What Is The Difference Between Immigration Lawyers And Migration Agents?
Before we talk about the difference, let us first give similarities between them. Both the migration agent and the immigration lawyer deal with matters like visa requirements, visa approval, and other immigration issues.
A person will be called an immigration lawyer when he or she has completed a specified degree of law from any university and has been registered as a lawyer in Australia. Whereas, a migration agent will need to obtain a postgraduate diploma in immigration law and also some oral and practical assessment tests to get the license with which he can give important advice and assistance regarding immigration. As per the current laws, both the migration agents and the immigration lawyers require registration.
Registration
Migration agents get their licenses from the Migration Agents Registration Authority (MARA). A migration lawyer also gets the registration from MARA. The extra advantage of being a lawyer is that he or she can represent the client in the courts because of holding the law practicing certificates. On the other end, though migration agents are not permitted to carry out legal practices, they are controlled by the MARA.
What Are The Duties That Immigration Lawyers Perform?
Australian immigration lawyers usually give advice on both merits review and judicial review of the applications. But migration agents, as they are not registered as lawyers, cannot provide advice in reference to the Judicial Review of applications.
A judicial error is a process where a lawyer usually tries to find if there is any mistake in the decision-making process. In merit review, the lawyer performs an assessment to see whether specific facts satisfy the criteria required for application grant.
If you want to apply for a visa to visit Australia then you will generally have a single opportunity to make the application for a visa at the Home Affairs Department. But what if you are not successful? Then, you may, though not always, have one chance to apply for review, i.e. Merits Review, for the decision made by the Administrative Appeals Tribunal, or on some occasions, the Immigration Assessing Authority or IAA.
If you work with a migration agent, he or she can represent you while dealing with the Home Affairs Department and also with the Administrative Appeals Tribunal and Immigration Assessing Authority.
But a migration agent will not be able to represent the client regarding legal advice that includes judicial review applications, and for that, you have to hire an immigration lawyer in your territory or state. In a word, a migration agent's services are restricted to only providing advice that is immigration assistance or advice and not anything related to legal obligations.
Why Do You Need The Assistance Of Visa Lawyers?
You may wonder why you will need the legal advice and assistance of visa lawyers in Perth, while the Department of Home Affairs has made the application completely online.
It is true that now you are able to apply online for most of the immigration visa types and the decision has been made by the Department of Home Affairs so that you do not need any help from an authorized representative or any migration agent. But, the immigration outcomes are highly essential because it will have impact on where you will live and how you will live the remaining part of your life and most crucially whether it will permit you to live in Australia.
You have to answer a lot of questions in the application. And, those answers will go in the records forever as your replies and will be considered to be correct and true. The answers that you will give and the supporting documents you upload directly to the immigration systems will affect whether you are able to meet the visa application criteria or not and whether you will be allowed to apply for it and be granted visas in the future.
The unfortunate fact about the Home Affairs Department is that they don't consider if you give wrong answers and do not upload documents properly. They will also not forgive if you upload an irrelevant document. These are the reasons why you will need an immigration lawyer.
How Much Does An Immigration Lawyer Usually Charge?
If you want advice from an immigration lawyer in Australia, you may have to pay around $2000 for matters, other than form-filling. If you want advice is case of temporary visa applications that are not very complex, you may have to give an amount within the range of $1500 to $3500 while the amount range may go up to $3500 to $7500 for permanent visas.
If there is more complexity, you may have to pay a premium amount. Payment of premium amount can also be applicable if that immigration lawyer is highly reputed. The most astonishing fact about the migration agents that they also charge the same rate as immigration lawyers despite they do not have any legal qualification to their names.
For any Merits Review case in the Administrative Appeals Tribunal, the lawyers' fees can be from $5000 to $10000, while that for Judicial Review may be from $7000 to $14000.
Where To Contact For Lawyers?
Immigration Lawyer Perth has been serving its clients with a high reputation for some years. For contacts and references, you may get in touch with the farm.